ExpressTaxExempt Features
E-file Form 990 with the Applicable Schedules
With ExpressTaxExempt, you're able to e-file Form 990 or 990-EZ with all the applicable schedules. It's simply a matter of selecting the appropriate schedules while preparing your Form 990 or 990-EZ tax exempt return.

Copy Information from Previous Return
The copy return feature simplifies the filing of your new return. If you filed your previous year 990/990-EZ return with our Software, you can now copy the information from the previous year return.

Unlimited Filing
E-file 990 Forms for an unlimited number of Nonprofit organizations under your single ExpressTaxExempt account. Start with entering the EIN of the organization and proceed the filing process easier.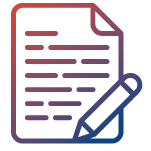 Find the Right Worksheet for Your Records
The secret to great tax exempt filing comes down to proper recordkeeping for your organization. With ExpressTaxExempt, you're provided with a worksheet for your records that includes all the details you need.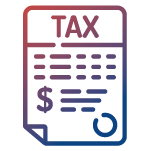 View All Your Returns with My Tax Returns
If you've filed with ExpressTaxExempt before, it's easy to see past filings! With My Tax Returns, you can download and email your returns in PDF format in just a few clicks.

Re-Transmit Your Rejected Return for FREE
If you e-filed your return with ExpressTaxExempt and it was rejected for errors, you can re-transmit your Form 990 series return for FREE!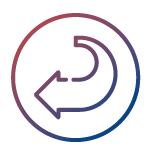 Amended Return
E-file corrections of prior IRS Form 990/990-EZ filings quickly and easily with our support for amended returns.

Expert Assistance
Get expert assistance from start to finish with step-by-step instructions from our Premium Support

Internal Audit Check
Transmit error-free forms the first time through with the built-in audit check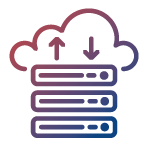 Cloud Based Software
Access your account from anywhere or continue from where you last left with ExpressTaxExempt cloud-based capabilities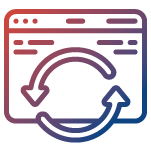 Real-Time Updates
We will notify you regarding the status of your transmitted Form 990 return instantly through email & text notifications.

US-based Support
Have a quick question? Our US-Based customer support is here to help. If you need any assistance feel free to email, call or live chat with us.
Bulk Upload
Utilize our Excel template to bulk upload your contributions. Just follow these steps.
Step 1: Download the Excel template and save it to your computer.
Step 2: Add your contribution entries to the template and follow the tips to avoid errors. Keep the default column values provided in the template.
Step 3: Select and upload your completed Excel spreadsheet below.
Manage Additional Users
Create additional user accounts for your employees and give them access to manage your organization.
Create and Manage Additional Users in 'My Accounts'.
Enter a contact name and details to create a user account and grant permissions. Login details and passwords will be sent to the user's email address.
Manage Reviewers and Approvers
Need users to review your organization's returns before submitting them to the IRS?
Now you can invite users to review your Form 990 return, add comments, and make changes if needed. Afterward, they can approve the return by digital signature.
After reviewing the return, the filer can track user activities and comments. The filer has the option to respond to those comments or make any of the suggested changes.
E-File Form 990-N (e-Postcard), 990-EZ, 990, 990-PF, 1120-POL, 8868
with our Software